All Resources
Faith at Home

Gratitude Picnic
Take your dinner to a park. Once you're all set up, ask each person to name the things they're grateful for. Is there something special about the picnic? Sometimes when we get out of our normal routine, we can see familiar things in new ways.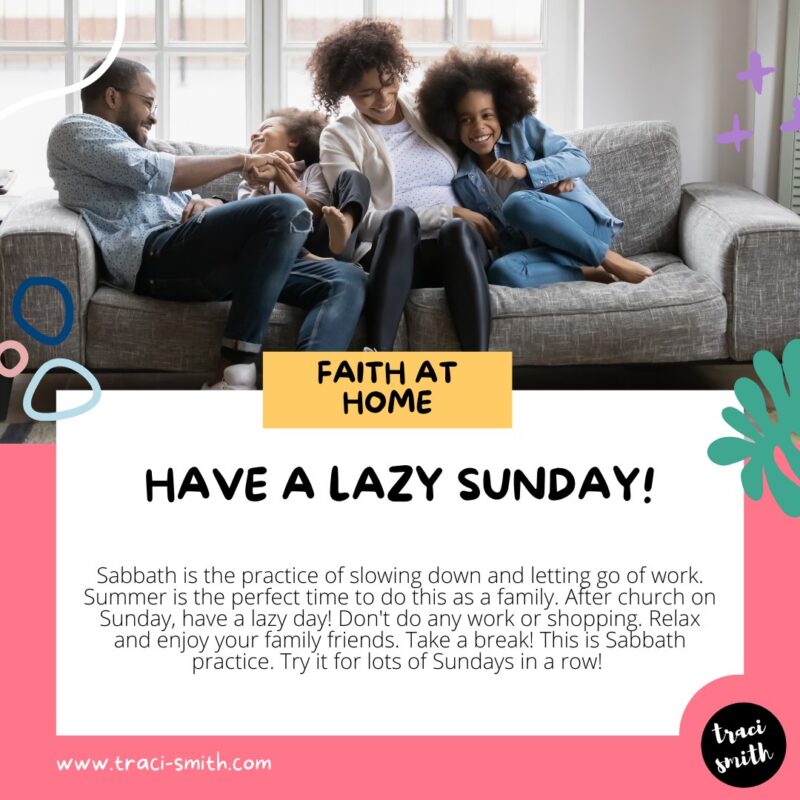 Have a Lazy Sunday!
Sabbath is the practice of slowing down and letting go of work. Summer is the perfect time to do this as a family. After church on Sunday, have a lazy day! Don't do any work or shopping. Relax and enjoy your family and friends. Take a break! This is Sabbath practice. Try it for lots of Sundays in a row!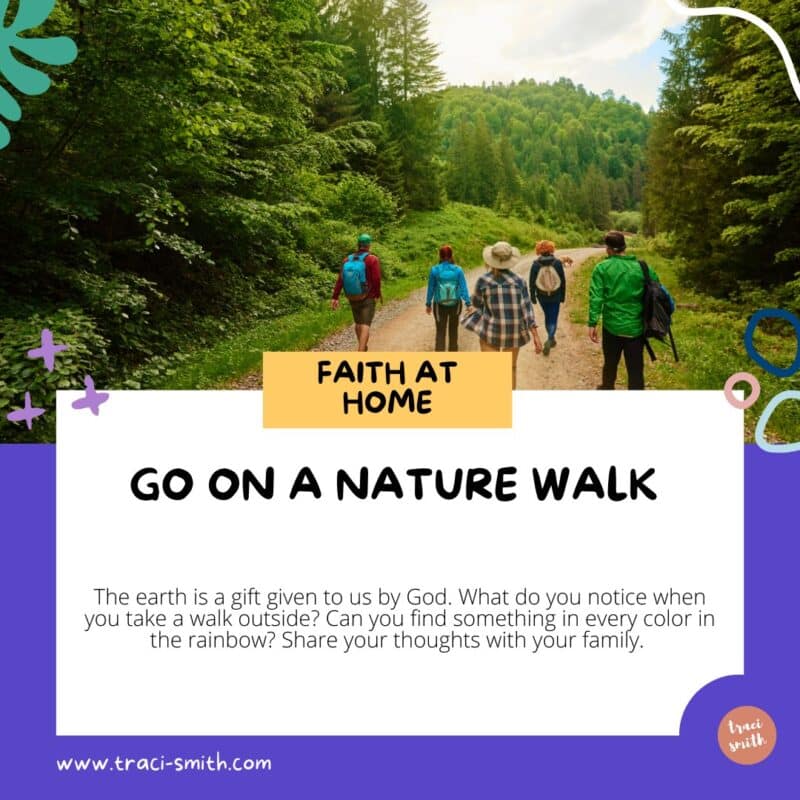 Go on a Nature W
alk
The earth is a gift to us by God. What do you notice when you take a walk outside? Can you find something in every color in the rainbow? Share your thoughts with your family.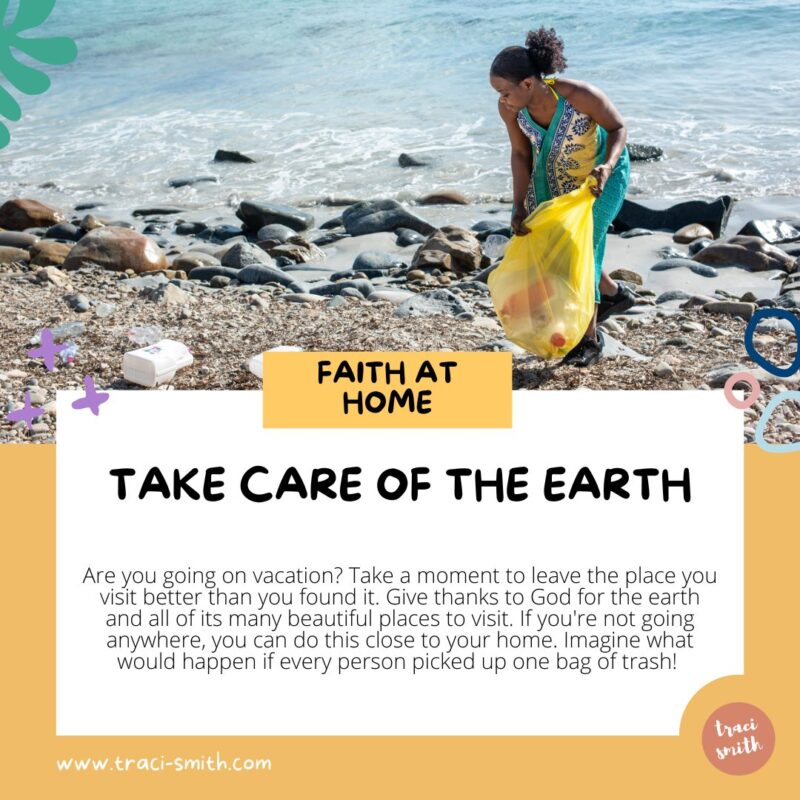 Take Care of the Earth
Are you going on vacation? Take a moment to leave the place you visit better than you found it. Give thanks to God for the earth and all of its many beautiful places to visit. If you're not going anywhere, you can do this close to your home. Imagine what would happen if every person picked up one bag of trash!